< Back to Blog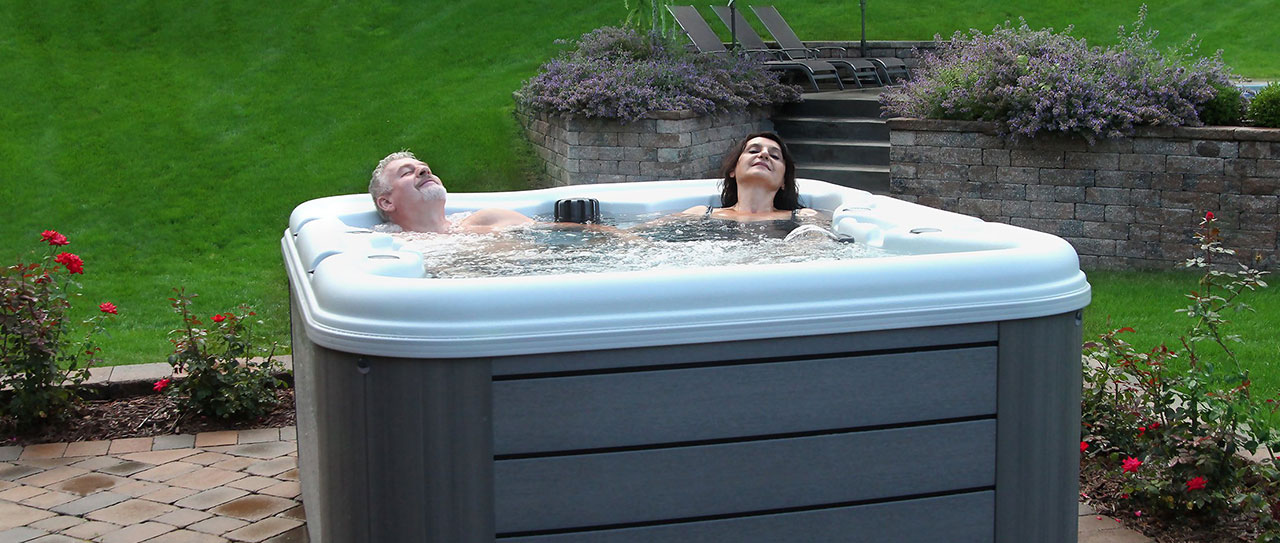 S is for Simple
How is "simple" better when it comes to hot tubs? The perfect hot tub should be easy to set up, provide a relaxing experience, and fit within your budget (whereas cost also isn't a substitute for quality). At Nordic, we have simple vision for our hot tub designs. We purposely don't load our tubs with high-tech accessories. We want your hot tub operation to remain user friendly so all you have to do is climb in and relax.
Nordic Hot Tubs is one of the best brands in the industry because we stand by our S.T.A.R. Philosophy. To start, S is for Simple. Let's take a look at why we say our hot tubs are Simple and how simplicity provides you with the true Nordic Difference.
Easy to Use
Our goal is to craft a hot tub that provides you with the perfect place to unwind and renew – not a machine that causes stress to use! That's why everything about a Nordic Hot Tub is straight-forward. Our owner's manuals are easy to understand, controls are accessible, and cleanliness/maintenance of clear water is quick.
In addition to operating ease, we have made resources available to our hot tub owners accessible online so you can easily find valuable information and properly care/use your hot tub.
No Extra Bells and Whistles
At Nordic, we firmly believe that less is more. More reliable, more secure, and more trustworthy. With the rush to be the first to market, sometimes new technology can have an initial "wow factor" but soon become costlier and more problematic rather than fun. With every Nordic Hot Tub, simplicity comes standard with the following:
Limited lifetime warranty Permashell™
10-year limited warranty Permawood™ cabinet
5-year limited warranty heater
Nordic Star™ Jets featuring Dual Therapy Systems
You do have the option to customize your hot tub, though, with special features we've tested and trust. From the Northern and Mood Lighting Package upgrades to Bluetooth speakers, as well as custom cabinet and shell colors, your Nordic Hot Tub can be designed to fit your personality.
Quality Inner Workings
By being simple, doesn't mean we use stripped down or outdated components. We always use quality, state-of-the-art components that have proven performance records within the pool and spa industry. We don't skimp on quality. Plus, we continually research vendors that have a good reputation and fit our product vision.
Continuous Improvement
As the saying goes, "If you're not moving forward, you're going backward." Here at Nordic, we strongly believe that keeping our hot tubs simple to operate in an ever-changing world requires hard work. We continually test, re-evaluate, tweak, and fine-tune both our products and our processes. It's all part of our commitment to make your experience, our hot tubs, and our company better.
This is the first in a series of blog posts where we examine the four pillars of our S.T.A.R. philosophy: Simple, Therapeutic, Affordable, and Reliable. These posts are intended to explain our standards and to help you in your decision to purchase a hot tub. If you have questions about how a Nordic Hot Tub can benefit you, we have a dealer nearby who can help! Use the Find a Nordic Dealer Partner button and let us Turn Your Day Ah-h-h-h-round!