Items to take your hot tub from great to amazing!
Nordic Hot Tubs lead the industry in therapy, value, quality and reliability. When you add our Accessories and Options to your new hot tub, you build on an already great hot tub and take it to the next level…right up to amazing!
Nordic PURE™ & Nordic CLEAN™ Ozone Systems
Our Nordic PURE™ is a combination of ozone (O3) and UV-C technologies. This 2-step process has more sanitizing power, less hassle, and significantly reduces residual chlorine consumption to deliver the most advanced sanitation potential available. It is not available on Nordic's Bella™ or All-In-110V™ models.
Our Nordic CLEAN™ is an electronic advanced plasma gap ozonator. It converts oxygen to ozone, is more energy efficient than UV ozone generators and is lower in overall power consumption, heat generation and operating cost. It is available on all Nordic Hot Tub models.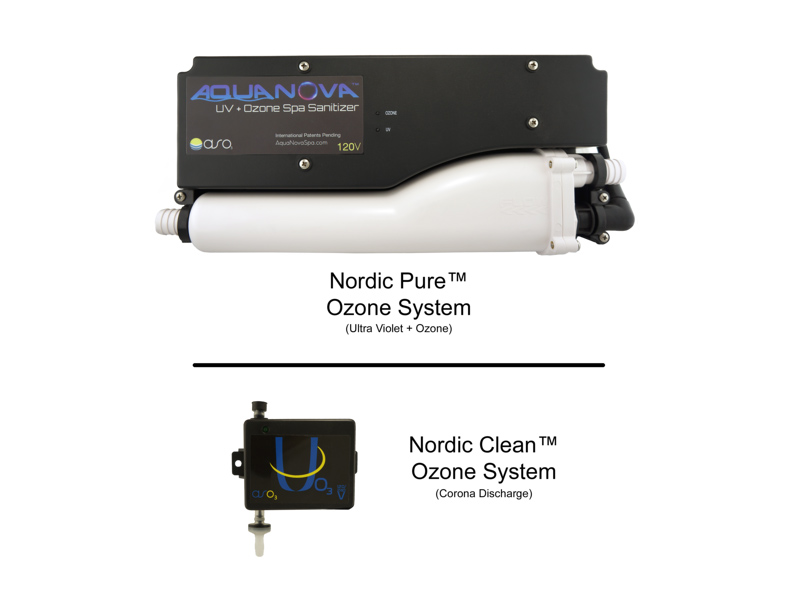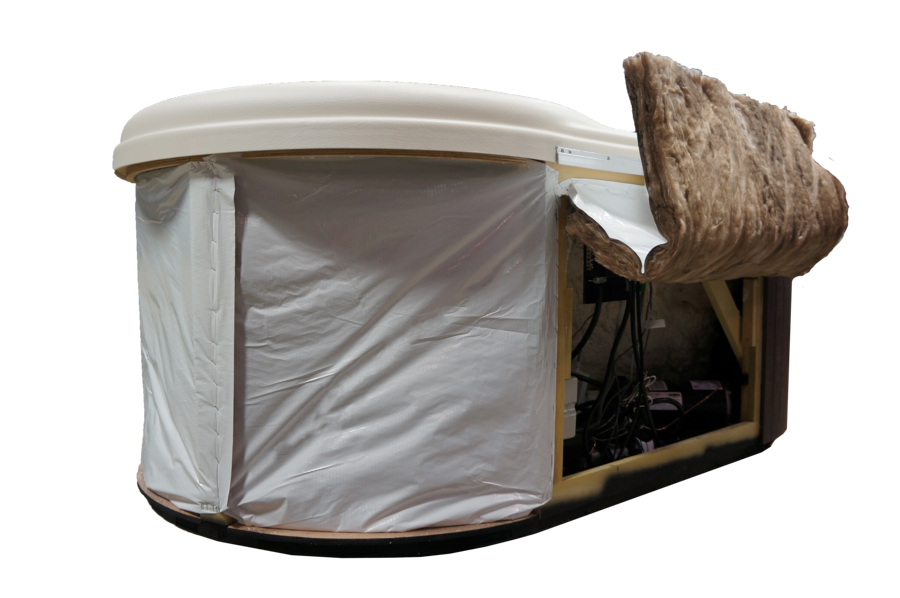 We insulate all Nordic Hot Tubs with a rigid, closed cell, 2-pound density foam which is sprayed onto the exterior of the hot tub shell. This helps hold your hot tub temperature beautifully throughout the year in most climates.
But, if you live in a colder climate, Nordic Wrap™ provides an additional layer of insulation to help protect your hot tub from the rigors of more extreme low temps. This adds an additional 9.5 R-Value to the already substantial 7 R-Value-per-inch of our sprayed foam insulation. By adding this layer of protection, Nordic Hot Tubs meet or exceed the stricter Title 20 Appliance Efficiency Regulations as mandated by California's Energy Commission.
Lighting Upgrades:
Gently transitioning LED lights silently cycle through the beautiful colors of the Aurora Borealis in Nordic's Northern Lights™ Package and Mood Light Package. The refraction and reflection of the light through the water make the colors sparkle and dance. Exterior sconce lighting gently illuminates the immediate area surrounding your hot tub, lending ambiance and safety.
MLP:
Elements of our Mood Light Package include: LED Sconce Lights at cabinet corners and LED Footwell/Side Wall Light. MLP is available on all round Nordic models and the Bella MS
NLP:
Elements of our Northern Lights™ Package include: LED Backlit Waterfall Jet, LED Sconce Lights at cabinet corners, LED Jetting, LED Footwell/Side Wall Light, LED Backlit Cup Coasters. NLP is available on all square, triangle and rectangle Nordic Tubs.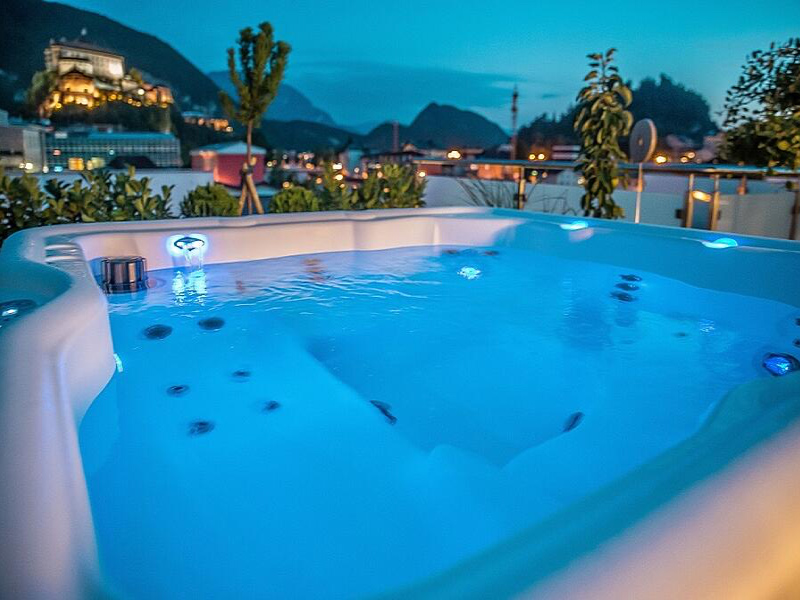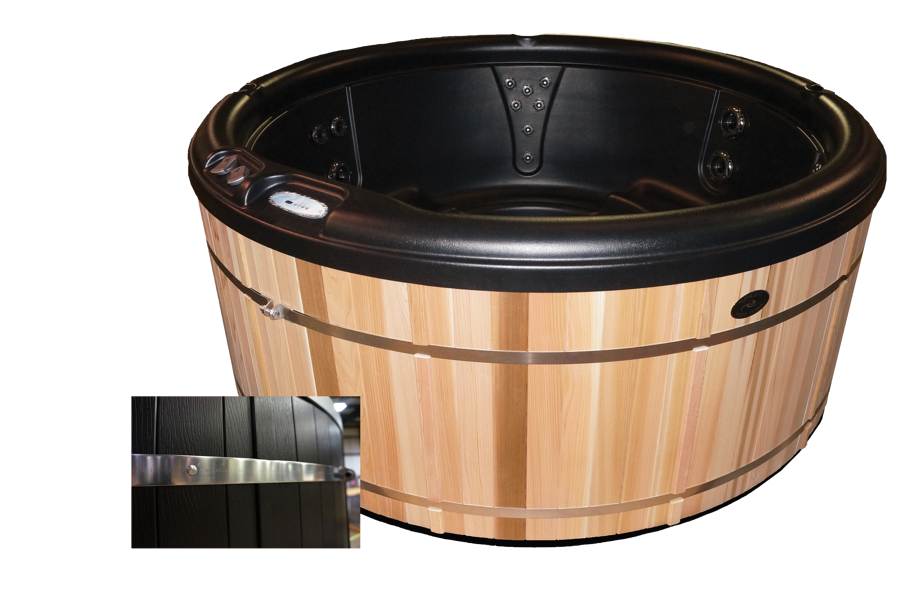 Our Stainless Steel Banding is a tribute to the original hot tub with a modern twist. "Easy to adjust" locking mechanism gives quick access to components. The use of high quality, 201 stainless steel provides everlasting beauty and gives your hot tub a retro and natural look.
Stream your favorites with our in.stream2 Bluetooth Enabled stereo system! You'll love relaxing in your hot tub, surrounded by Nordic's DTS™ and your favorite tunes!
Here are the specs for our in.stream2 stereo system:
in.stream2
Bluetooth Enabled
(2) 3.5″ speakers in round tubs
(2) 7″ speakers in square tubs
50 watts max/ 25 watts rms
Not available in "All-In 110" series or Bella MS.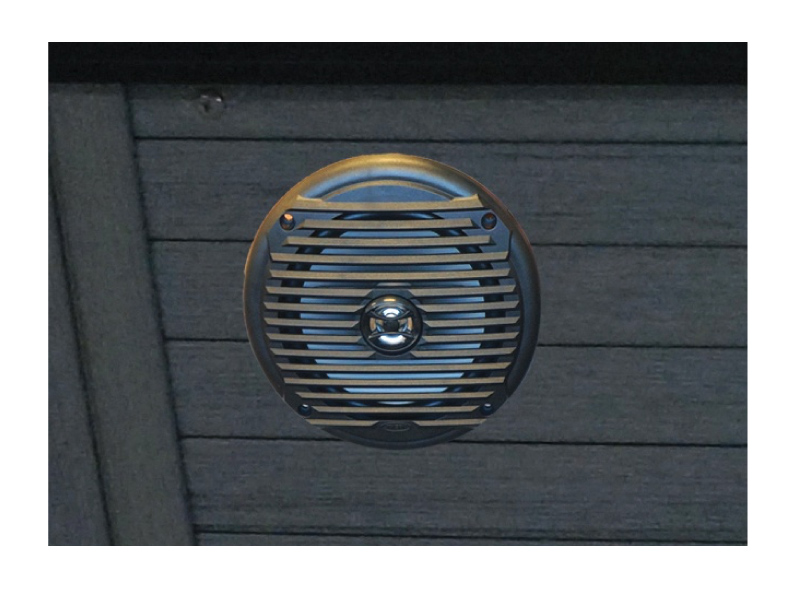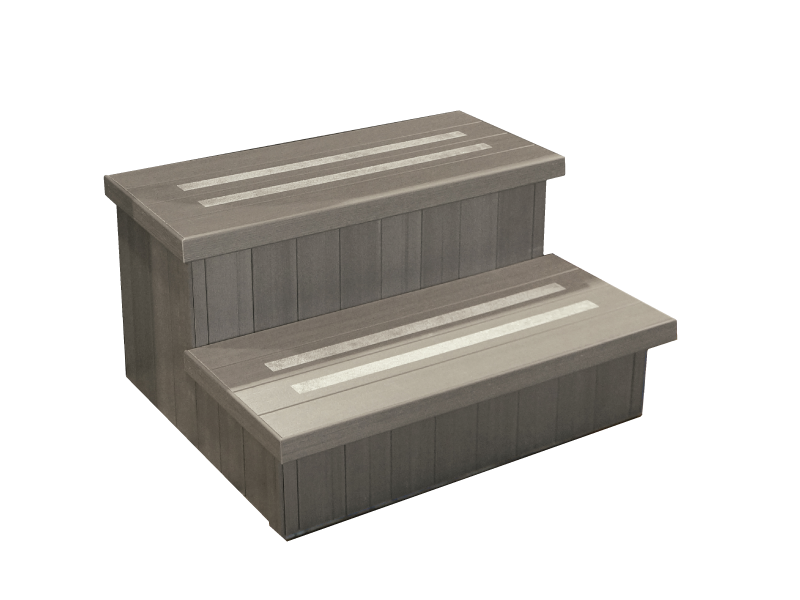 Step right up into your Nordic Hot Tub with a set of stairs matched to your cabinet color!
Nordic step frames are handcrafted from quality treated lumber, glued and stapled for sturdiness.  Additionally, the stair treads have no-skid strips applied to ensure a safe entrance and exit from your tub.
Nordic offers the steps in straight, for our square and rectangular tubs, and curved, to accommodate the exterior curvature of our round models. Nordic Steps are available in all 4 PermaWood™ colors, excluding Cedar.