Rendezvous
™
Luxury Series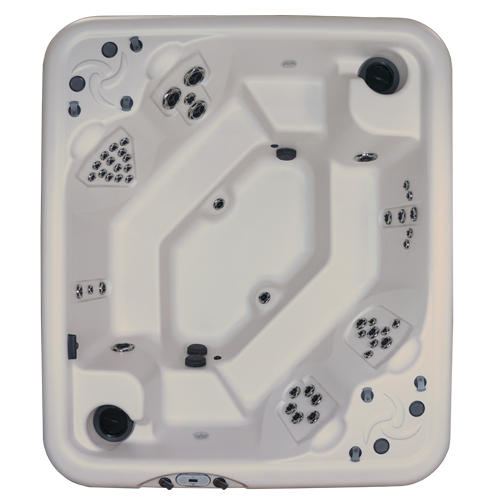 "Meet me in the hot tub!" This is what you'll often hear when you take home a Rendezvous LS™. And, why not? With room for up to eight adults, this tub is perfect for well…anyone! The Rendezvous LS™ defines Affordable Luxury by giving you all the value but at half the cost of similar models. The ease of operation and simplicity of design will make this tub your favorite place to be. Take home a Rendezvous LS™ and make your backyard the meeting place for your family!
We build affordable luxury into every hot tub! Here's what we mean by that:
 Dual Therapy System (DTS™)
The combination of high volume whirlpool flow and targeted direct pressure jets giving you the ultimate in hot water therapy.
Nordic Star™ Stainless Steel Jets
A combination of 49 Nordic Star™ high flow stainless steel jets designed to optimize water flow and pressure to offer you fully customizable hot water massage.
Dual Pump System
One 3hp dual-speed, and one 2hp single-speed pump provide you with powerful water flow on both high and low speeds giving you the maximum benefit of our DTS™.
Northern Lighting Package™ Option
LED backlit Nordic Cascade™ waterfall, LED sconce lighting, LED lit Nordic Star™ rotational jet(s), LED lit cup holders, and LED sidewall lighting to create a nighttime ambiance.
Nordic Wrap™ Option
Adds a 9.5 R-Value to the already substantial 7 R-Value /inch of our foam insulation to protect your hot tub from low ambient temperatures. Exceeds the Title 20 Appliance Efficiency Regulations as mandated by California's Energy Commission.
Nordic Clean™ or Nordic Pure™ Ozone Option
Ozonators help sanitize hot tub water by destroying bacteria, viruses and biodegradable materials to help keep the water pure, clear and with that "feel good" quality.
We Build Quality Hot Tubs That Last. If We Didn't We Couldn't
Back Them With A Warranty As Comprehensive As Ours!
Limited Lifetime Permashell™
Ten Year Permawood™ Cabinet
Five Year Heater
Three Year Electrical Components
Three Year No Leak
WARRANTY INFO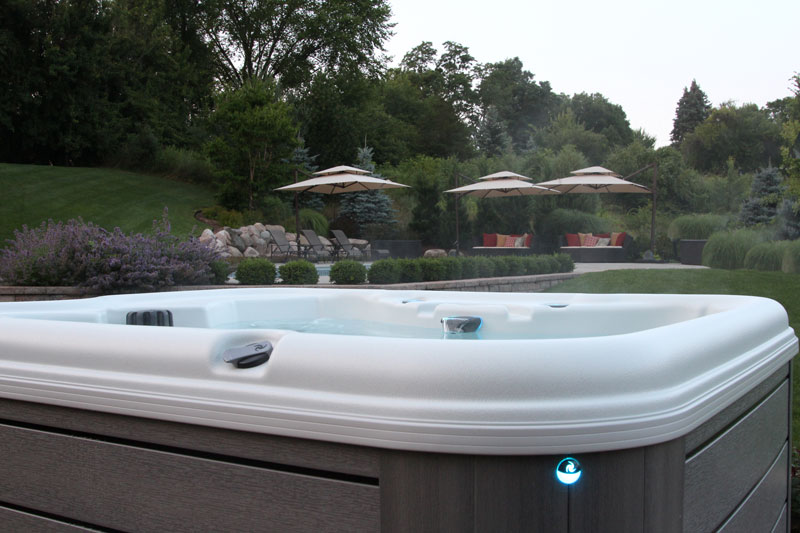 Equipped with dual, 5" fully adjustable, whirlpool jets and a 2-speed,
3hp pump for the ultimate in hot water therapy.
Square TOPS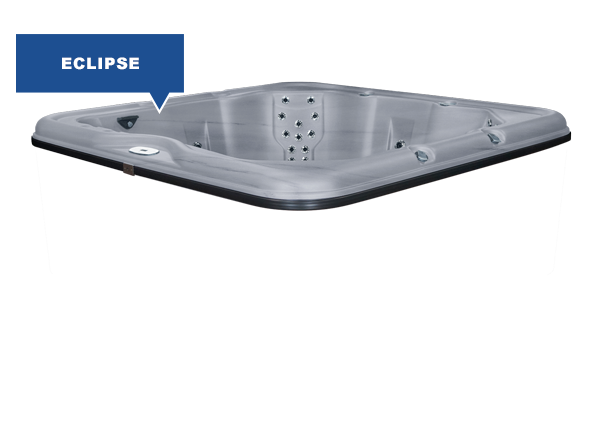 Eclipse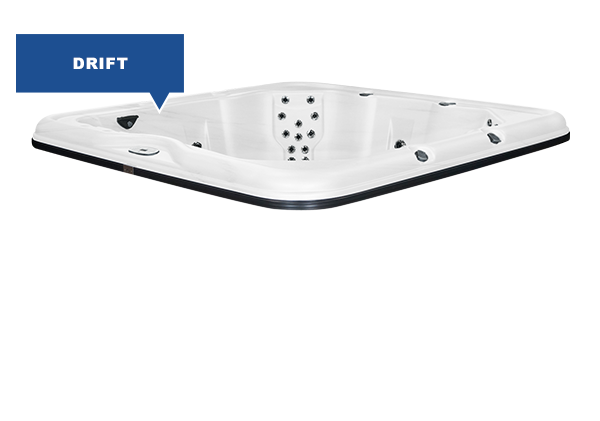 Drift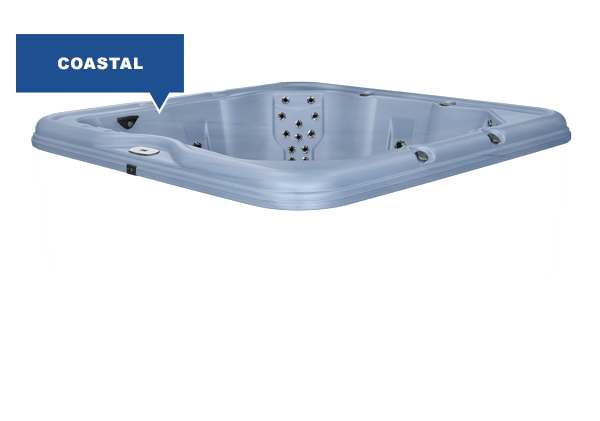 Coastal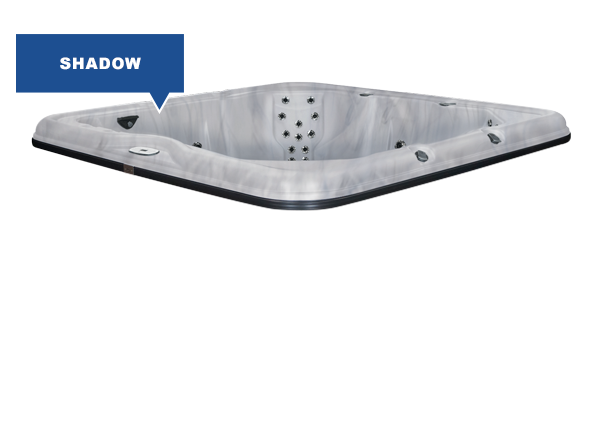 Shadow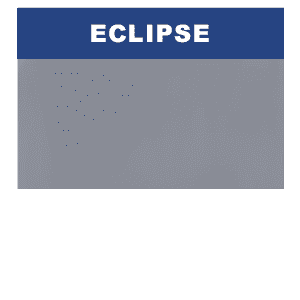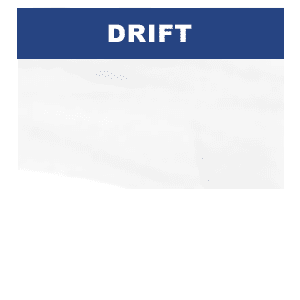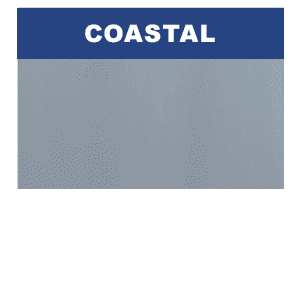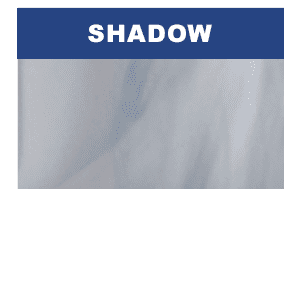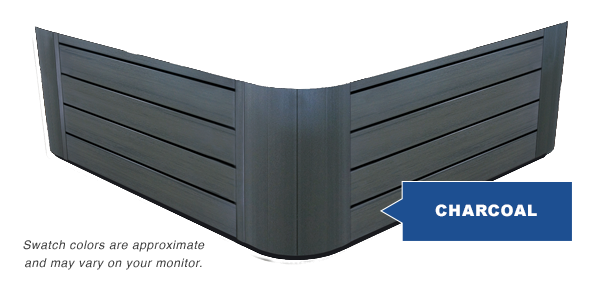 Charcoal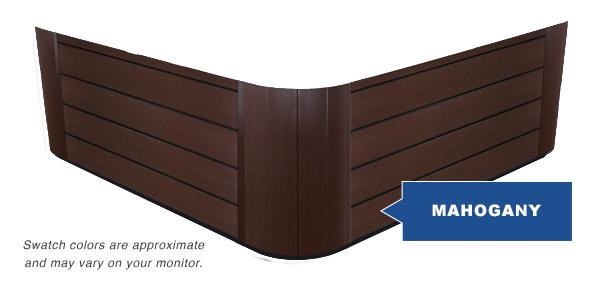 Mahogany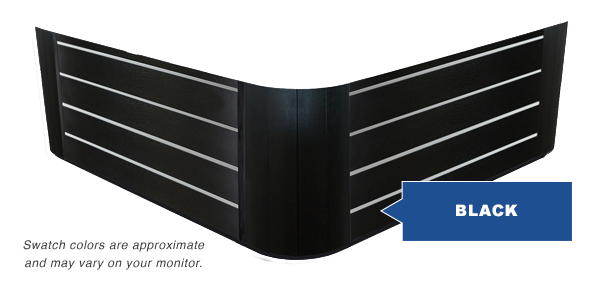 Black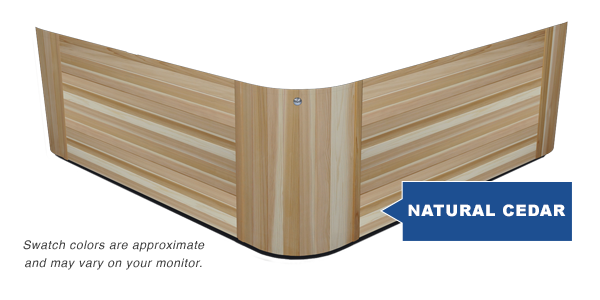 Natural Cedar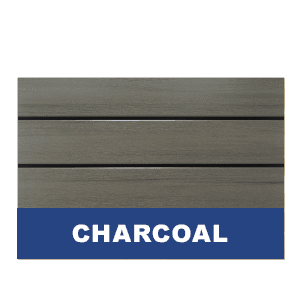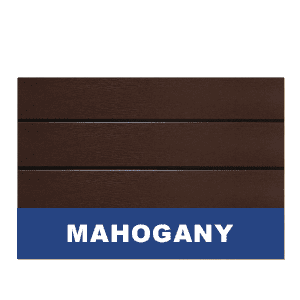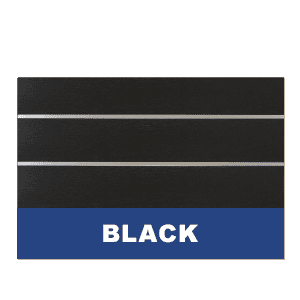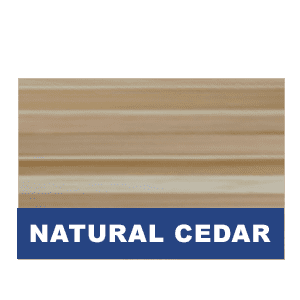 Our Nordic Permashell™ colors aren't just a pretty face! The pigments are deeply embedded throughout the HDPE shell material for a rich hue of color that lends depth and dimension to your water. With a textured, non-skid lavant finish, our Nordic Permashell™ surfaces are easy to maintain while giving you strength and true beauty to last for the lifetime of your hot tub.
The five Nordic Permawood™ cabinet colors are designed to complement our Nordic Permashell™ colors and enhance your tub in any setting. Designed to withstand the elements, Nordic Permawood™ adds beauty and protection to your hot tub. Our natural cedar is handpicked for grain and color to ensure a consistent, natural beauty to complement all our shell colors.
Note: Swatch colors are approximate and may vary on your monitor. Marbling is not exact and differs from tub to tub.
Weight (Dry)
625 lbs (283 kg)
Operating Capacity
373 gal (1412 L)
5" Nordic Star™ Directional Whirlpool
2
5" Nordic Star™ Dual Rotational
3
3" Nordic Star™ Directional
11
3" Nordic Star™ Dual Rotational
6
2" Nordic Star™ Directional
25
1" Ozone Jet (Ozonator Optional)
1
Nordic Cascade™ Waterfall
1
Control Pad
6-Button Topside w/LED Display
Insulation
Foam (Standard) or Nordic Wrap™ (Optional Upgrade)
Light
Northern Lights Package™ (Standard)
Pump
(1) 3hp and (1) 2hp Continuous Duty
Bluetooth Stereo
220 (Optional Upgrade)
The Rendezvous™ LS can easily accommodate up to eight adults.
With dual barrier-free bench seats, the Rendezvous™ LS is a wonderful hot tub to relax in. Additionally, two step-in/cool-down seats offer ease of entry into the hot tub while providing a shallower seating option.