< Back to Blog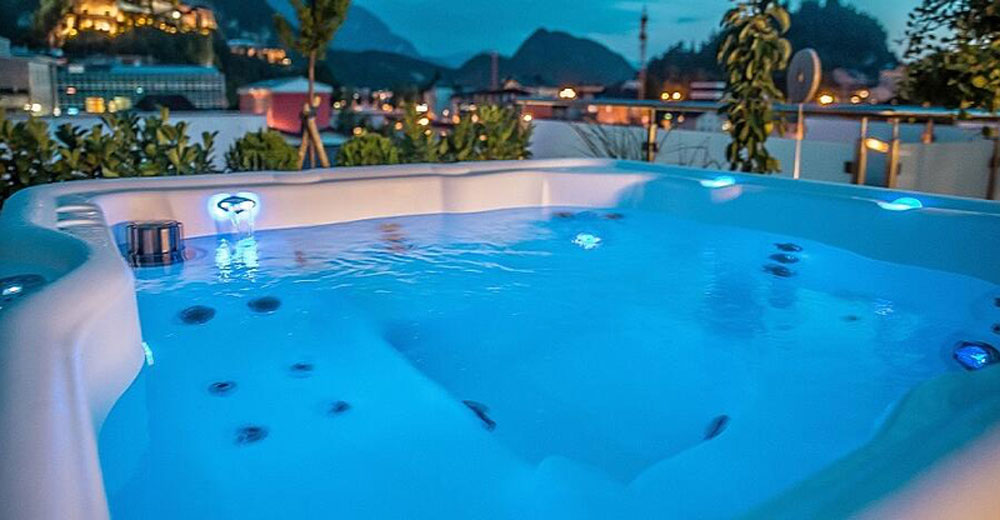 Starry nights and cool air, what better time to start using your hot tub? It's the perfect time to prepare your spa for spring. Take a look at some of our recommended cleaning and maintenance tips below.
Clean your tub:
It's important to flush, drain, and refill your water before seasonal use. Before refilling your tub, you will want to inspect your equipment, filters, and the inside of your tub to make sure it is in good shape for the season. When refilling your tub, make sure you add chemicals when the water is at least 85 degrees Fahrenheit. This way, the chemicals will dissolve more easily. Be sure to replace any necessary parts, thoroughly clean the filter, and deep clean your spa.
Maintain clean, clear, and sanitized water:
Once your hot tub is refilled, in order to maintain clean water, we recommend using granulated sodium di-chlor. We recommend this because it is a stabilized chemical that dissolves easily and disperses quickly in hot tub water. It's effective in high water temperatures, economical, easy to use, and readily available at most spa & pool retail stores.
Clean your cover:
While you prepare your spa for spring, it is also important to clean the cover. Check the cover for any wear, and make sure that it is in good condition for the season. If you use a Castle Spa Cover, we recommend cleaning it with mild dish soap (or hand soap), diluted with water. After cleaning your cover, hose it off, and dry it with a towel. For additional care, use 303 protectant spray, or wipes, to condition the cover. Please be sure that you do NOT use a silicone-based cleaner, such as Armor All.
Clean the area around your tub:
Keep your hot tub looking nice by cleaning the surrounding area. If it is set up on cement, then you will want to sweep and/or spray down the area with a hose, trim, and pick up any weeds or shrubbery. This will ensure that the area is clean & clear.
Additionally, if the siding on your spa looks dirty or needs some attention, this is the perfect time to clean it as well. Once you do this, it will make it easier to maintain throughout the season.
It's important to remember that a proper hot tub maintenance routine is the key to keeping your spa in great condition for many years to come!
Do you have questions regarding your Nordic hot tub? Contact a Nordic dealer today!