< Back to Blog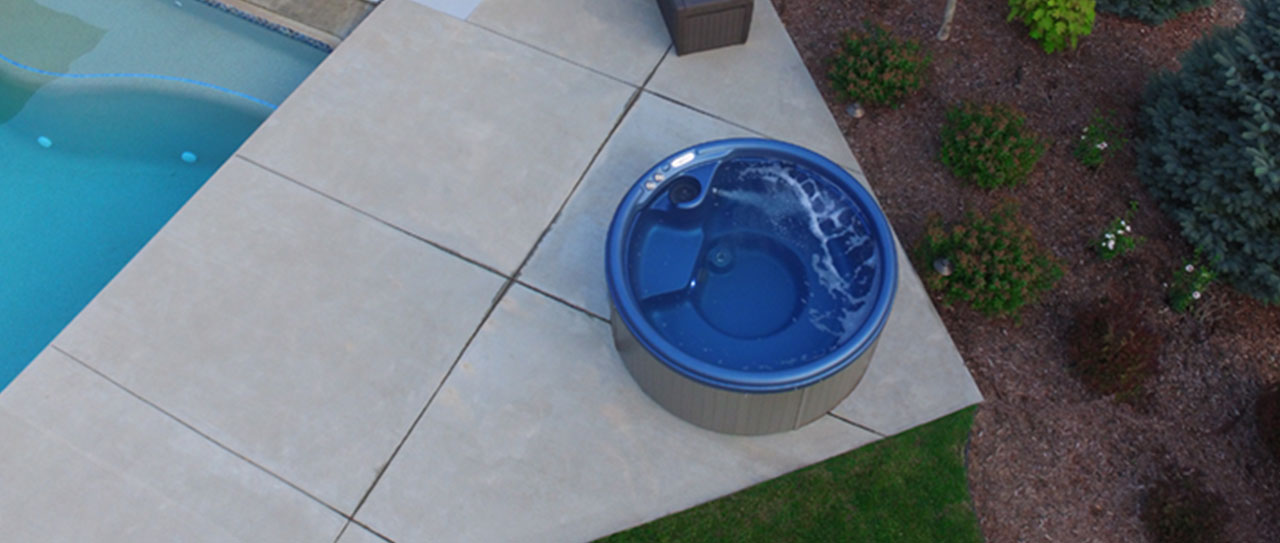 What's New?
What has Nordic Hot Tubs been up to lately?
Well, let's begin with what we HAVEN'T changed!
We haven't changed our commitment to making our hot tubs SIMPLE for you to use. If you need to reference the Owner's Manual instructions every time you use your hot tub, you'll become frustrated, then annoyed, your enjoyment diminishes and you will use it less. Where's the relaxation and enjoyment in that? Not to mention, you'd have to have the instructions waterproofed or you'd end up with a soggy mess!
We haven't changed our commitment to THERAPY. The Nordic DTS™, Dual Therapy System, is still one of the best hot water therapies on the market today. With the outstanding combination of high-volume, circular water flow plus the direct pressure massage, you receive one of the most beneficial hot water therapies to relieve tired, aching muscles. Your body relaxes to re-boot and renew itself, allowing you to recuperate from those long days at the office, intense workouts or, from injuries and chronic pain.
We haven't changed our commitment to staying AFFORDABLE. But, we won't skimp on quality either! Our raw materials and components are thoughtfully sourced and priced to ensure you have a well-made, quality hot tub to withstand the rigors of the elements and usage over time.
We haven't changed our RELIABILITY or durability. Our production artisans, hand select (and sometimes reject) materials and components for each hot tub we manufacture so you can be assured of a product that works when you want to use it. We've been doing this for a couple of decades and, with the level of experienced people we employ, the products speak for themselves.
SEE WHICH NORDIC HOT TUB IS RIGHT FOR YOU!
But, what HAVE we changed?
In 2017 we manufactured our last tub with a marine-grade plywood bottom as standard. Our tubs now all have an ABS bottom sheet which ensures our tub cabinets are more waterproof, durable and easier to re-position.
In January of 2018 we sourced and re-fitted our hot tubs with a new, updated jet line for increased functionality and a better aesthetic.
This summer, we completed a major renovation of our offices to allow our staff privacy and be more productive. We also upgraded our production areas for better work station operation, cooling efficiency and better line flow allowing our staff to work smarter, not harder. And, yes, we made personnel changes which has given us fresh wind beneath our wings.
In August, we went live with a completely re-designed website which is beautiful, more user-friendly, and holds much more content than ever before. With new photos and expanded descriptions of our product series, models and options, anyone can research and determine the best Nordic Hot Tub for them with just a few clicks. Customers can find their nearest dealer with the 'Find A Dealer' button and can also register the warranty for their new hot tub after they purchase! Dealers can now access hi-res materials for advertising, find up-to-date content for service and place orders through our online order form!
We re-designed our PermaWood™ cabinet for 2019! This change updates our NORDIC_Jubilee_SerBlu_Blk_NEWCAB_IMG_3665_SMproduct look with a stylish new panel design. Plus, with foam and foil backing, the R-value of the panel is increased thus enhancing the overall energy efficiency of our tubs.
On an ongoing basis, we continue to maximize operational efficiency through empowerment, training and even re-arrangement of some roles and work stations. Letting our people do what they do best, using their strengths, skills and knowledge, makes us stronger, better and more competitive.
As you can see we are moving forward and shaking things up at Nordic!
Why did we do this?
The short answer is we did it for you.
The longer answer is because we are looking to the future. We know our future is with you, our Dealers and Customers and we can't let up on anything.
How do we attract and keep loyal, happy Nordic Customers who purchase our products time and again?
By continuing to up our game and provide Simple, Therapeutic, Affordable and Reliable products! This requires a continual commitment from our entire organization, every day. We have a great team in place, both internally and through our Dealer Partner Network, and are looking forward to another watershed year!
We are committed to keeping Nordic Hot Tubs your Affordable Luxury for 2019 and beyond!