< Back to Blog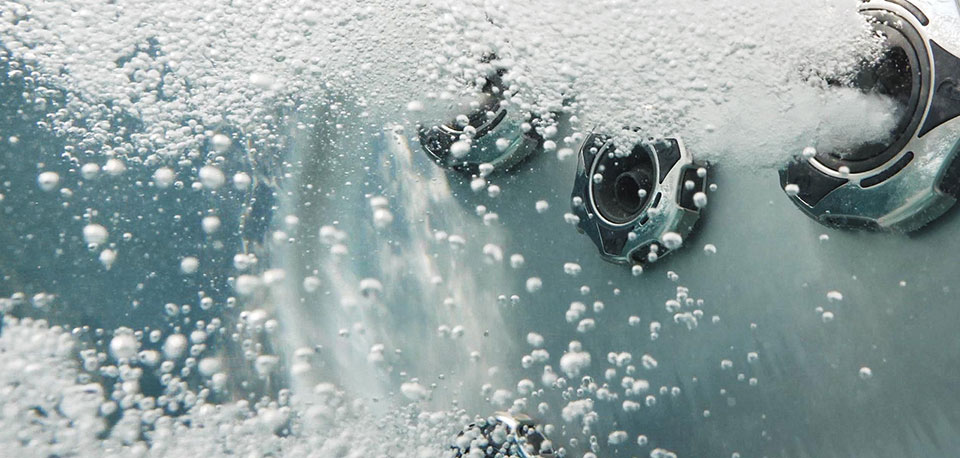 At Nordic, we are proud to offer 5 different hot tub series, each consisting of different features. You can choose from the Luxury, Sport, Modern, Classic, or All-In-110V series. Each model offers the whirlpool therapy jets and simple installation. Let's take a closer look at the All-In-110V series ("Plug-N-Play").
All-In-110V series:
This value series is designed to be an easy, "Plug-N-Play" hot tub option, while providing our exclusive *DTS™ (Dual Therapy System™). The combination of high volume, whirlpool flow and targeted, direct pressure jets, gives you the ultimate hot water therapy. The All-In-110V series hot tubs have installed standard features, usually only found in top of the line models, such as: adjustable stainless steel jets, LED lighting, ozone, GFCI cord, and our *Nordic Wrap insulation.
If you're looking for a spa with simple installation, the "Plug-N-Play" series couldn't be easier! These portable models plug into a standard wall outlet, no electrician or complicated outlet required. The All-In-110V can run in either a 110V or 220V outlet, and Nordic's new technology makes them highly energy efficient.
We recommend that you follow these 5 simple set up steps:
Make sure your spa site can support the weight of your new hot tub.
Make sure that there is adequate drainage around the site.
Check that your spa site is level before filling your tub with water.
Make sure that you have access to a power source.
Fill your tub up with water, plug it in, and enjoy!
Have questions regarding your Nordic hot tub or need to find a dealer? Feel free to contact us!