< Back to Blog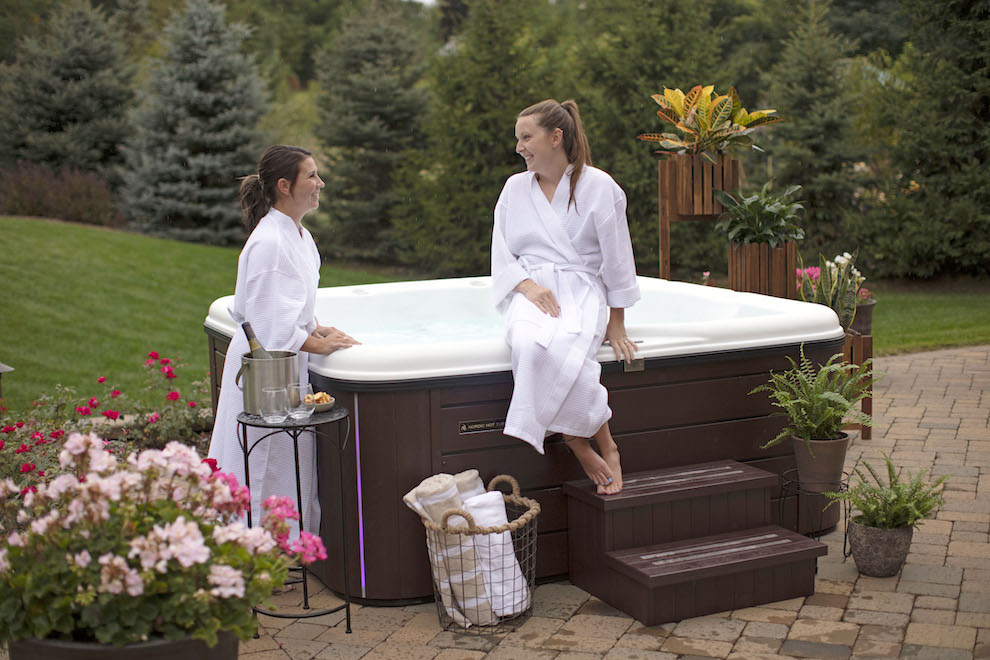 First-time Hot Tub Owner Guide
Congratulations on your new hot tub! Whether you are a first-time hot tub owner or just looking for a quick refresher, together with our service team, we have put together a guide to help you get started.
In this 5-part series, we will be breaking down 5 key parts of hot tub ownership: Registering Your Tub, Getting Familiar with the Parts of Your Tub, Chemical Starter Kit, Maintenance Schedule, and Dealer Relationship. Our hope is to provide you with hot tips, learnings and easy to digest information so you can spend less time worrying and more time enjoying your hot tub!
Setting Up a Schedule for Regular Maintenance
After your tub is set up and ready to go, you will want to think about creating a regular maintenance schedule. Regular maintenance will make your hot tub experience more enjoyable and will also add years to the life of your hot tub. The schedule below includes a generally recommended cadence. Please note that specific needs may vary based on the usage of the tub. For additional questions, please be sure to reach out to your local dealer.
Weekly
Every 4-6 weeks
Every 3-4 Months
Every 6 Months
Test Water
(2-3 times a week)
Chemically Clean Filter
Replace Water
Clean and Condition Cover Exterior
(Also do as needed)
Shock Water
Rinse Off Filter
PRO TIP: To prolong the life of your cover, it is a best practice to leave your cover off for 30 minutes after adding chemicals to your hot tub!
Do you have questions regarding which hot tub is best for you? Check out our spa options online or contact a Nordic dealer today.