< Back to Blog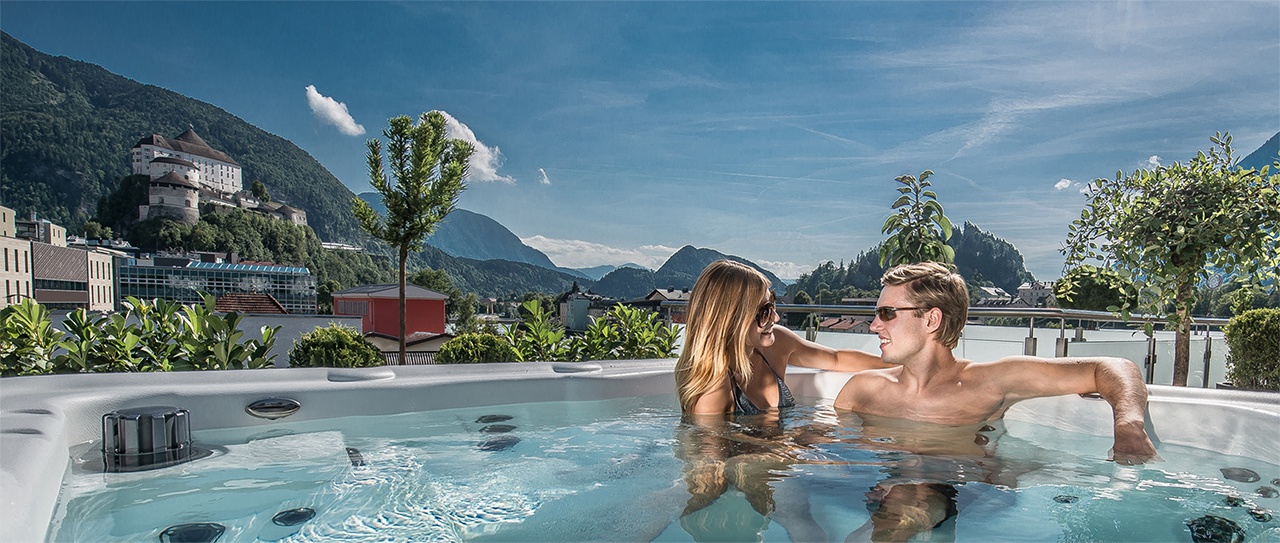 Nordic's 2-Person Hot Tub Options
Looking for a hot tub for 2? You have come to the right place. Whether you are looking to spend time with someone special or want a small hot tub to fit your space, there are many benefits to buying a two-person hot tub.
BENEFITS
Budget-friendly option
Buying small hot tubs means buying affordable luxury. In our STAR Philosophy, A is for Affordable.  At Nordic, we are committed to producing the best hot tubs for the best price. We know how much hot tubs can improve your life and we want to share that with as many people as we can. Our Bella MS and D'Amour All-In-110V are a perfect price point for those looking for the quality of a top-of-the-line hot tub, or upgrade to the D'Amour MS for additional features. Read below about our different 2-person tub options. For all the features, still at an affordable price, upgrade to our D'Amour MS or SE.
Date Nights
Nordic Hot Tubs are the perfect place for a date night, and even better in a hot tub just for 2. Perfect for relieving tension after a long day of work, our tubs can help you break up the monotony of life with that special someone. We know how hectic life gets between kids, work, and other events, but with any of our 2 Person Hot Tubs you have the perfect romantic getaway, right in your backyard.
Perfect for small spaces
2 Person Hot Tubs are ideal for homes without the space for a large hot tub. Our Hot Tubs will fit perfectly on our deck or patio, with no need for a backyard renovation. Our Bella MS, is even small enough to fit through a typical doorway, making it perfect for indoors spaces. Add a tub to your indoor gym, in a spa room alongside a sauna, or wherever you are looking for a place to relax. You don't need a large hot tub to achieve luxury with a Nordic Hot Tubs.
TUB MODELS
Let's check out some of our two-person tub models!
First, we have the Bella MS. The Bella is a part of our Modern Series, which offers our exclusive Dual Therapy System™. Nordic's DTS™ is a mix of Direct Pressure Massage Jets and High-Volume Whirlpool Therapy which provides the ultimate therapy and relaxation experience. The Bella MS can fit through most stand doorways at 34.5 inches wide.
Aside from the Bella, we offer three different heart shape tubs that you'll fall in love with. Each one of our D'Amour tubs are perfect for a romantic getaway or spontaneous date night.
The D'Amour All-In-110V is a part of our "Plug-N-Play" series. The All-In-110V Series features our Dual Therapy System ™ and has standard features, usually found in top-of-the-line models, such as adjustable stainless-steel jets, LED lighting, ozone, GFCI cord, and our Nordic Wrap insulation.
The D'Amour MS is also a part of our Modern Series, just like the Bella. The deep-seated captain's chairs combined with the Dual Therapy System ™ feel like a warm hug helping you find ultimate relaxation.
The D'Amour SE comes with increased jet pressure for maximum hydrotherapy along with our upgraded lighting package. Our Northern Lights™ Package includes Backlit Waterfall Jet, LED Sconce Lights at cabinet corners, LED Jetting, LED Footwell/Side Wall Light, and LED Backlit Cup Coasters. The cares of the day will melt away in the lovely hot tub.
Ready to enjoy the benefits of your very own Nordic Hot Tub? Contact Nordic Hot Tub dealer today.