< Back to Blog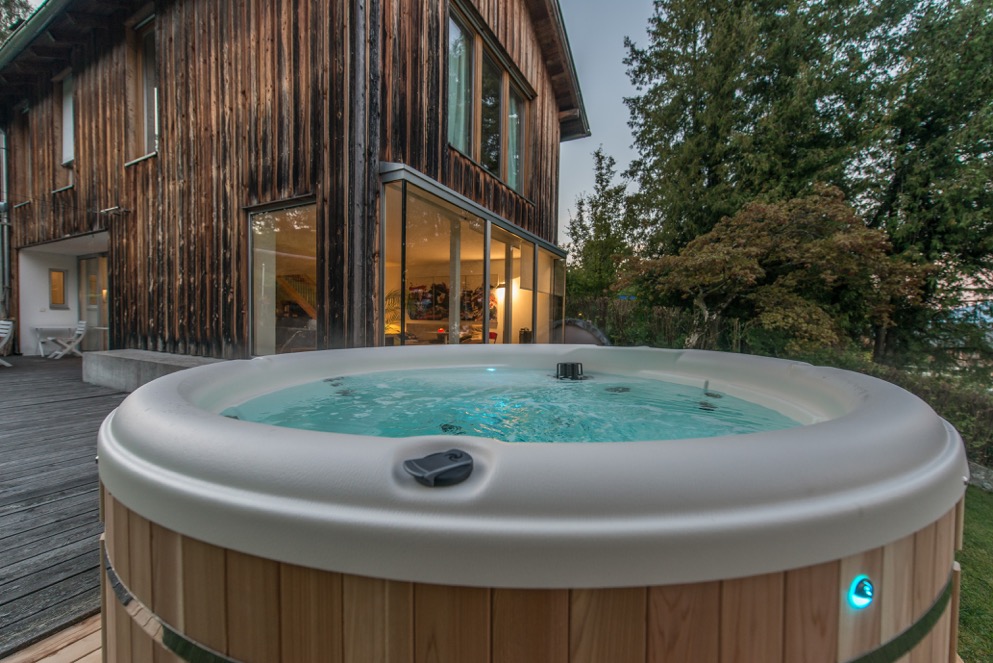 While enjoying some quality relaxation time and soaking in the health benefits of your hot tub, it's apparent how your spa adds value to your life, but did you know that your hot tub could also increase your home's value?
Hot tubs have the potential to add value to your home, especially when you decide to sell. There are a few things you can consider that may increase the amount of value your hot tub can bring to your future listing.
1. Neighborhood
There are some neighborhoods where hot tubs are valued more than others. If you live in a neighborhood that is aimed toward families and long-term residency, a hot tub can add quite a bit of value, as buyers may be willing to invest more. In comparison, if you live in a neighborhood that is mainly aimed toward young couples or singles looking for affordable options, a hot tub may not be as desirable, as it could raise your home's price too high for those potential buyers.
2. Create a lounge area
One of the most desirable factors of a hot tub is that it creates a relaxing at-home spa experience. It's import to design a suitable lounge area, as people can spend time there even when they're not soaking. You may consider adding outdoor furniture, a grilling area, a fire pit, a gazebo, or some grass to make the surrounding space even more appealing. 
3. Emphasize privacy
Your potential home buyers are not going to want to be in their neighbors' view while enjoying a peaceful hot tub session. It's important to either add a fence around your yard or plant some leafy shrubbery/plants (or even trees!) around your home's spa area to provide some privacy from neighbors.
4. Improve aesthetics & hot tub maintenance
Do you have dead or dying grass, a faded cover, dirty/stained surfaces, or debris in the water of your tub? These factors can all make your hot tub look less valuable to potential buyers. It's important to keep up with proper hot tub maintenance and as mentioned above, create an inviting area for your hot tub that will be aesthetically pleasing.
What are you waiting for? Now's the time to purchase your Nordic Hot Tub to help increase your home's value! Be sure to find a dealer near you.