< Back to Blog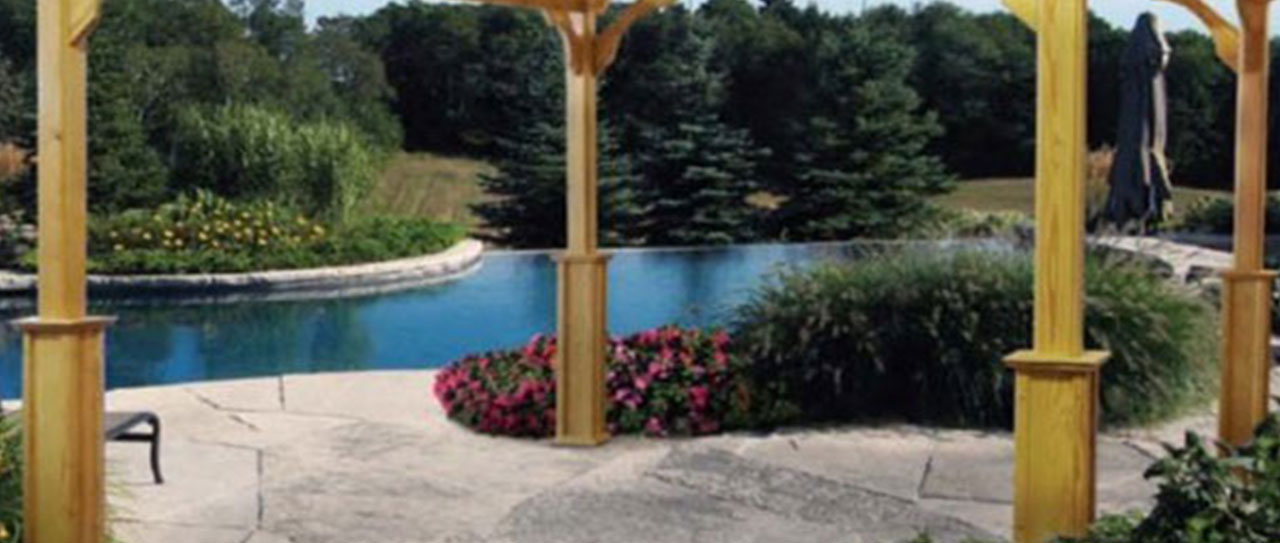 How To Create a True Relaxation Spot!
At the end of a long day there is nothing better than climbing into your Nordic Hot Tub to soak aches, and the day, away! You can make that experience even more enjoyable by the atmosphere and views you create, around your spa. Many homeowners are taking their backyard relaxation spot to a whole new level with creativity, class and elegance.
Whether your space is big or small, consider adding a variety of height, texture and practical accessories to make your spa time more enjoyable.
Create Height for Visual Interest
There are several ways to create height in the hardscape. First is with the hot tub itself. You can have the hot tub sit completely above ground, set part way into the ground by using retaining walls or a wood deck
Pool_Umbrella
or, depending on the lay of your land, some spas are completely recessed in the ground. If you are considering recessing your spa partially or fully, be sure to properly plan for access to the service panel. You'll want to make it easy if a technician ever needs to service a pump or any other equipment behind the service panel. For easy reference, the service panel is always on the same side as the top side control.
Other ways to create height and dimension to your space are by to adding a pergola, sun shade or umbrella. These options are cost effective ways to add beauty and shade. Using hardscape to create half walls, pillars and custom outdoor kitchens is another excellent way to give dimension and have a functional and beautiful backyard for your family to unwind and enjoy time together.
Enhance With Accessories
When it comes to accessories the list is endless. I suggest keeping it practical and functional for your family's needs. First consider how you will enter and exit your spa and be sure to create a safe entry system. You can get basic spa steps made of plastic or wood or you can 'step up' the look with ones that are custom-built.
There are several options for handrails as well that give you something sturdy to grab when getting in and out of your spa.
Cover lifters are one of the best accessories next to steps for safe entry. A cover lifter mak
es it easier to open and close the cover and extends the life of the cover. Especially on larger spas the cover is big and is more difficult for one person to remove by themselves. Also, if you live in a colder climate everyone wants to get back into the house as soon as possible after getting out of their spa, and a cover lifter makes closing the spa quick and easy. It keeps your cover off the ground which prevents it from getting bumped around and helps extend its life.
Create A Peaceful Area With Sound
In creating an overall relaxing atmosphere consider what you hear when you are in your spa. If your home is located in a peaceful area you may enjoy the simple sounds of nature. However, many spa owners hear the sounds of their neighborhood and street noise. So, if your backyard is less than peaceful, you may want to give some thought to adding a stereo system to your relaxation space. There are lots of outdoor sound options and some are very basic such as placing a Bluetooth outdoor speaker close by.
True stress relief and a better night's sleep can be achieved if you engage all your senses through the hydrotherapy of the jets, an enjoyable view, calming music and of course, a relaxing scent! A spa fragrance adds the last piece of the relaxation puzzle. Now, when it comes to spa fragrances, make sure to use products designed for spa use. These products are compatible with the chemicals used to keep your spa clean and are easy on your skin.
If you are just starting to plan for a hot tub or have had one for years, adding architectural elements and creating a true relaxation spot should be high on your to-do list!
Happy Hot Tubbing!