< Back to Blog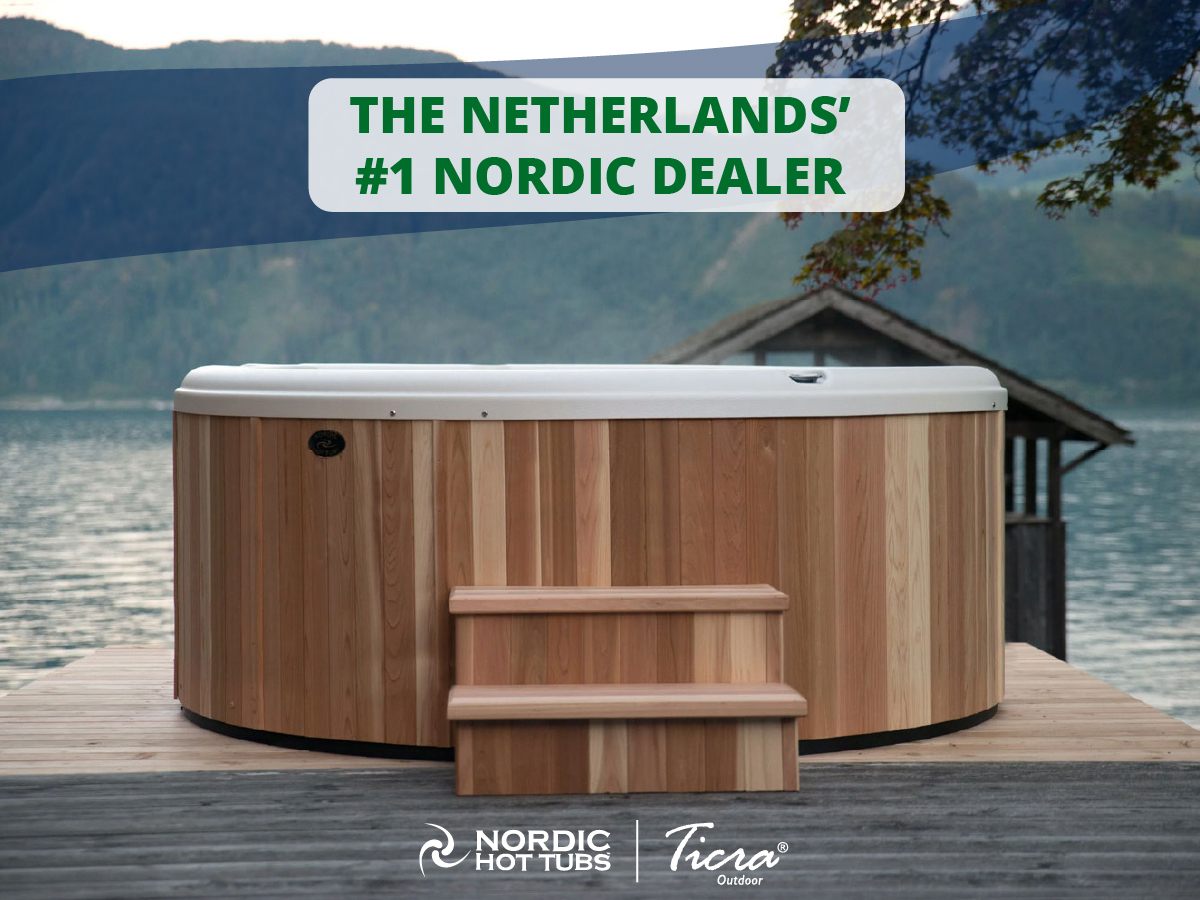 Dealer Feature: Nordic in The Netherlands!
For over 25 years, Nordic Hot Tubs have been proudly made in the USA and known for their simple-to-use features, therapeutic benefits, affordability, and reliability all throughout the world. In summary, the key to Nordic's success is its global network of outstanding dealers, including one key dealer located in Dronten, The Netherlands, Ticra Outdoor.
ABOUT TICRA
Located in the heart of the Netherlands, Ticra Outdoors is a certified Nordic Dealer known for their superior customer service and product knowledge. When entering Ticra's showroom, you will experience the feeling of Scandinavian relaxation. As premier health and wellness experts, they offer an impressive range of wellness products all in luxurious materials.
Accordingly, the Ticra team is prepared to help from the start of the purchasing process all throughout the lifetime of your hot tub and beyond. You will undoubtedly receive guided information from a knowledgeable Ticra professional who will help you find your perfect fit. In addition, the delivery and placement of your hot tub will also be handled by the skilled Ticra Outdoor team. With many years of experience, they specialize in installing hot tubs, no matter how challenging the placement.
PREMIER PARTNER
Furthermore, product knowledge and support do not stop after your new hot tub is delivered and installed. Afterwards, Ticra will be by your side for any questions or help you may need.
In addition, to help maintain your hot tub, they also offer a variety of resources. For your convenience, they have easily accessible information on their website regarding proper maintenance and care to help improve the longevity of your hot tub's life. They are also happy to support you by answering any questions and helping with any needs that may arise because, after all, providing a superior customer experience is what matters most to them.
Lastly, buying a hot tub can be a tough decision with so many different choices. Receiving proper guidance throughout the hot tub purchasing process and beyond is equally important for the best (and most relaxing) experience possible. That is why having a dealer who can work alongside you throughout this process is especially important. As a premier dealer, that is always Ticra's goal.
Are you looking to purchase a Nordic Hot Tub in The Netherlands? Please contact info@ticraoutdoor.com or click here.
For more information on specific Nordic models, head to Nordic's Product Page.