< Back to Blog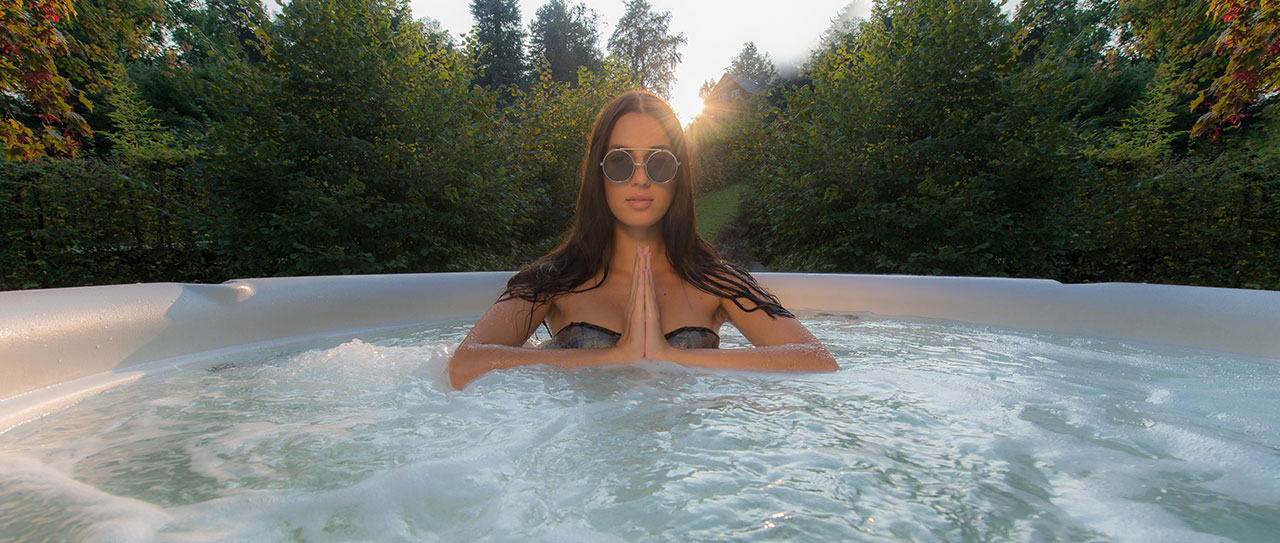 Best Ways to Calm Your Mind!
Can a Nordic Hot Tub help you calm your mind? Yes! Most definitely!
A soak session in your Nordic Hot Tub will help soothe your muscles and put your body into a relaxed state.
Now that your body is relaxed, it sets the stage for you to be 'mindful' and focus your thoughts. This will help you focus longer, reduce stress and increase your sense of well-being.
The best way to focus your thoughts is to concentrate on your breathing.
Here are a few tips on how to achieve a calm mind:
Sit quietly and comfortably in your hot tub.
Focus on your breathing with your eyes open or closed, whichever works best for you.
Counting your breaths can be one way to focus on and slow your breathing.
Focus on an object – for example:  a beautiful flower or a light.
You might want to recite a mantra or a phrase that is meaningful to you.
Or maybe a guided meditation will help – click here for free guided meditations courtesy of the UCLA Mindful Awareness Research Center.
Don't give up! It may take a few tries to finally feel like you have this under control!
For quick tips and information on meditation, click here.
Health Benefits is a series of blog posts to provide Nordic Hot Tub Owners with information about how their Nordic Hot Tub can benefit their health.  This is not intended to be a comprehensive health guide nor can it be regarded in any way as health advice or a diagnosis. If you have health questions, contact your physician or a trained health professional.