< Back to Blog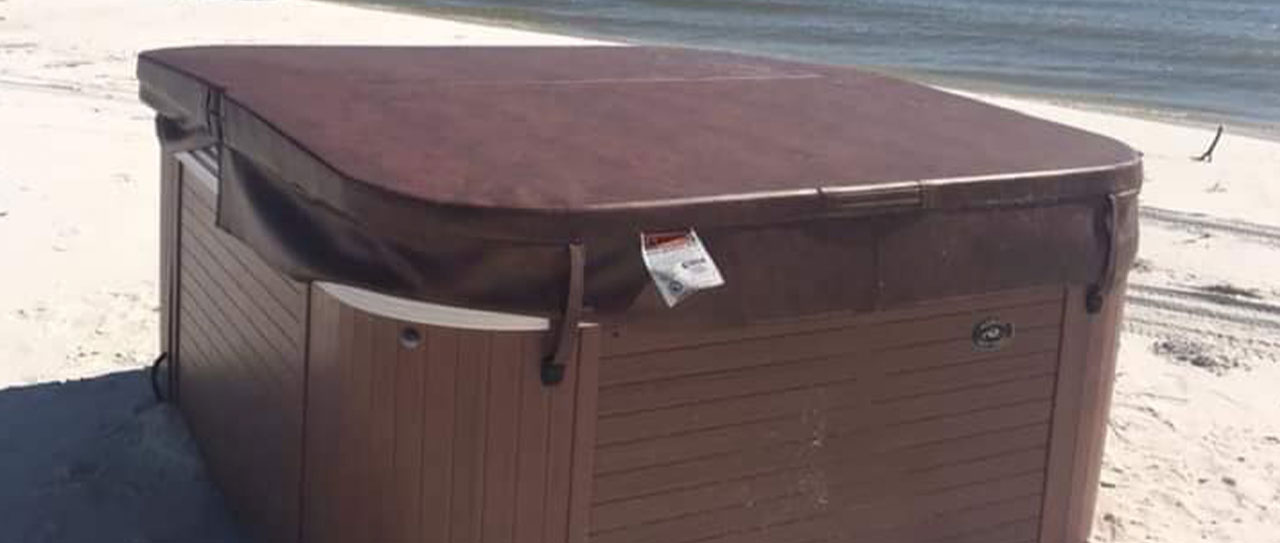 Are Nordic Hot Tubs Built to Last?
Nordic Hot Tubs are known for being Simple, Therapeutic, Affordable and Reliable.
It's at our core. It's the Nordic Difference.  But are they truly quality-built to be that tough and reliable?
Well, after Hurricane Michael, a cat. 4 hurricane, we know the answer…..and it's a resounding YES!
Earlier this month, Hurricane Michael ripped into the Florida Panhandle and coastal regions causing widespread flooding and catastrophic damage.
One resident of St. George Island had purchased a Nordic Retreat MS from Tropical Pools & Spas in Panama City, Florida just days before. The night before the hurricane struck, the hot tub was set up, filled and ready for use. But sadly, it was time to evacuate so they buttoned it up, locked the cover down and went to take shelter.
After the storm passed the resident called Mark Dabney, owner of Tropical Pools & Spas, to inform him he would need to order another Retreat as his tub had been swept away in the storm surge and flooding.
Mark asked his customer if he knew what happened to the hot tub and the customer responded, "The spa was down below the house, next to the stairs,  filled and ready to go! (photo at right) After the hurricane the spa was found on the beach of Dog Island, more than 20 miles away!"
The customer hadn't known what happened to his hot tub until he saw a Facebook post with a photo of it on the beach on Dog Island, looking as if it had been delivered and set up there! The cover was on, water was still in it and no damage was visible!
Mark posted the before and after photos on his Facebook page and sent them to Nordic's office. We were stunned at the 'after photo' of the tub which shows the lonely Retreat, a little sea-worn and wind-whipped but fully intact! (see photo at left)
We agree with Mark when he exclaimed, "It's unbelievable!"
The Weather Channel picked up the story and the local Florida television station, NBC affiliate WJHG/WECP, in Panama City Beach, Florida, wrote about it on October 29. Their article talks about the sea-faring Retreat with this final line: "The company may now have a new slogan for the Nordic MS Retreat spa: Nordic… tough enough to withstand a cat. 4 hurricane!"
Hmm…. that has a nice sound to it!