< Back to Blog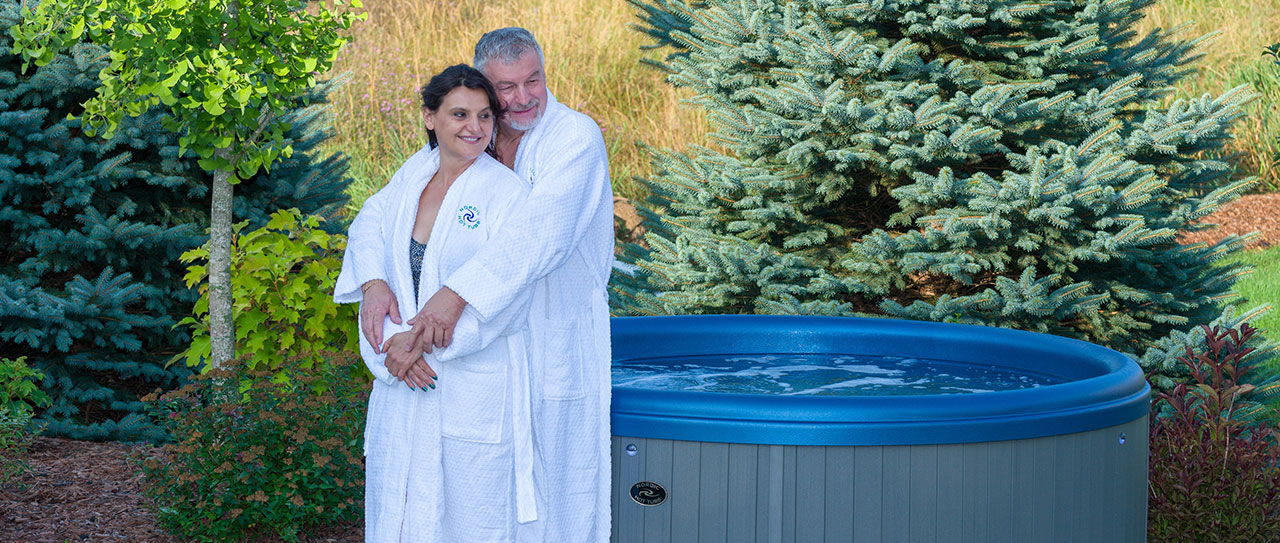 5 Ways to Maintain a Healthy Lifestyle!
Hot tubs help improve your life in so many ways but, let's boil it down. Following are 5 ways we feel Nordic hot tubs make the most positive impact on your quality of life.
1: They promote a healthier lifestyle. Regular soak sessions in a hot tub are so beneficial for your body and your mind. A hot tub session will relax you; help you relieve stress and tension, and give you a feeling of well-being. (Click here to read more on this subject.)
2: Relaxed bodies sleep better. A 15 – 20 minute soak session before bed triggers your body's sleep mechanism. This allows you to wind down and fall asleep easier and naturally. With better sleep your immune system functions more efficiently to keep those winter 'bugs' at bay. Better sleep can help keep your weight under control, improve concentration and help athletic performance. Poor sleep patterns are also linked to other health risk factors such as heart issues and depression.
3: They promote physical healing. Hot water therapy combined with whirlpool therapy eases sore aching muscles and joints. This is where Nordic's DTS™ (Dual Therapy System) excels! As the hot water swirls around your body, the muscles relax and elongate allowing your body to regenerate and heal. This also increases blood flow to extremities to promote better circulation. (Click here to read more at Livestrong.com)
4: Hot tubs promote better relationships. Time spent in a hot tub is perfect for creating conversation. Put the electronics away….they aren't recommended around water anyway….and talk to your friends and family. You'll be surprised at how much you enjoy each other's company!
5: You don't have to go away to have fun! This can all be yours in the privacy of your own backyard oasis! Your Affordable Luxury is only a few steps away!
What are you waiting for? A Nordic Lifestyle is just a phone call away! Find your local Nordic Dealer Partner and experience the Nordic Difference today!
Health Benefits is a series of blog posts to provide Nordic Hot Tub Owners with information about how their Nordic Hot Tub can benefit their health. This is not intended to be a comprehensive health guide nor can it be regarded in any way as health advice or a diagnosis. If you have health questions, contact your physician or a trained health professional.