< Back to Blog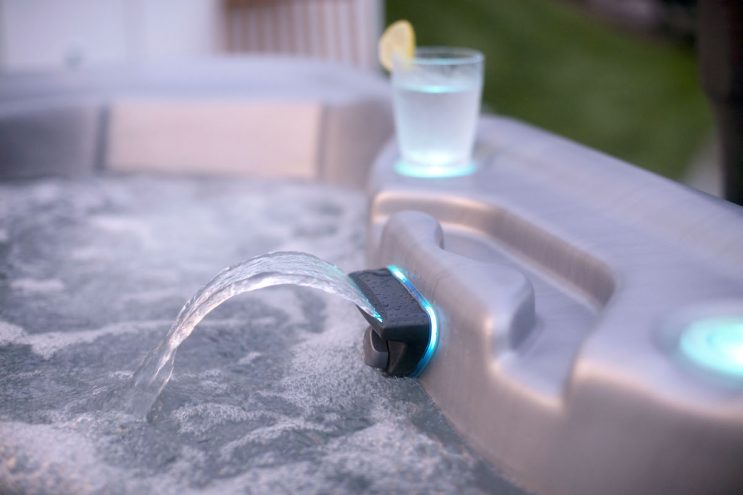 How to Remove and Clean Nordic Cup Holders
Regular cleaning and maintenance are all part of the upkeep process to allow for many years of use and memories in your hot tub! One feature that may go unnoticed in your routine cleaning and maintenance though are the LED cup holders in your spa. Check out the five easy steps below from the Nordic service team to learn how to remove and clean your Nordic Hot Tub's cup holders.
Step one
Carefully use a small flat blade screwdriver to pry up the lens on the cupholder. The key to this step is to work around the complete outside of the cup holder for an even removal.
Step Two
Once the lens has been raised approximately ½", use your hand to continue to carefully lift the lens straight up.
Step Three
When the lens has been removed, lift up the edges of the cup holder gasket and wipe out the build-up from under the gasket. We recommend using a damp soft cloth to clean with.
Step Four
After the area is clean and dried, press the cup holder gasket down so that it sits flush with the shell of your hot tub.
Step Five
The final step to complete the reassembly is to press the cup holder lens back into the shell opening. Make sure the lens and the gasket are together tightly and flush with the shell.
For further assistance, contact your local dealer in your area! Find a Nordic Hot Tub dealer closest to you to.
For other helpful resources, check out Nordic's list of Blogs or request a quote!